Great news — This pair has been sponsored by Heath London & Christine Strandquist! They'll make a matching donation up to $3k on the winning bid for this pair. This is a great way to double your donation!
Regular price
$1.20 USD
Sale price
$1.00 USD
Unit price
per
Matching Donation!
Sold out
Estimated Price: $4,000-4,800
Luscious color & incredibly popular shape for this pair of heated tanzanites. Very rare to find a well-matched pair like this. Weighing in at 3.63 cts, these asschers are 7.6 x 7.6 x 4.4 mm. Loupe clean and perfect for a stunning set of earrings. 
Share
VAT & Sales Tax

The winning bidder is responsible for any applicable VAT or sales tax.
View full details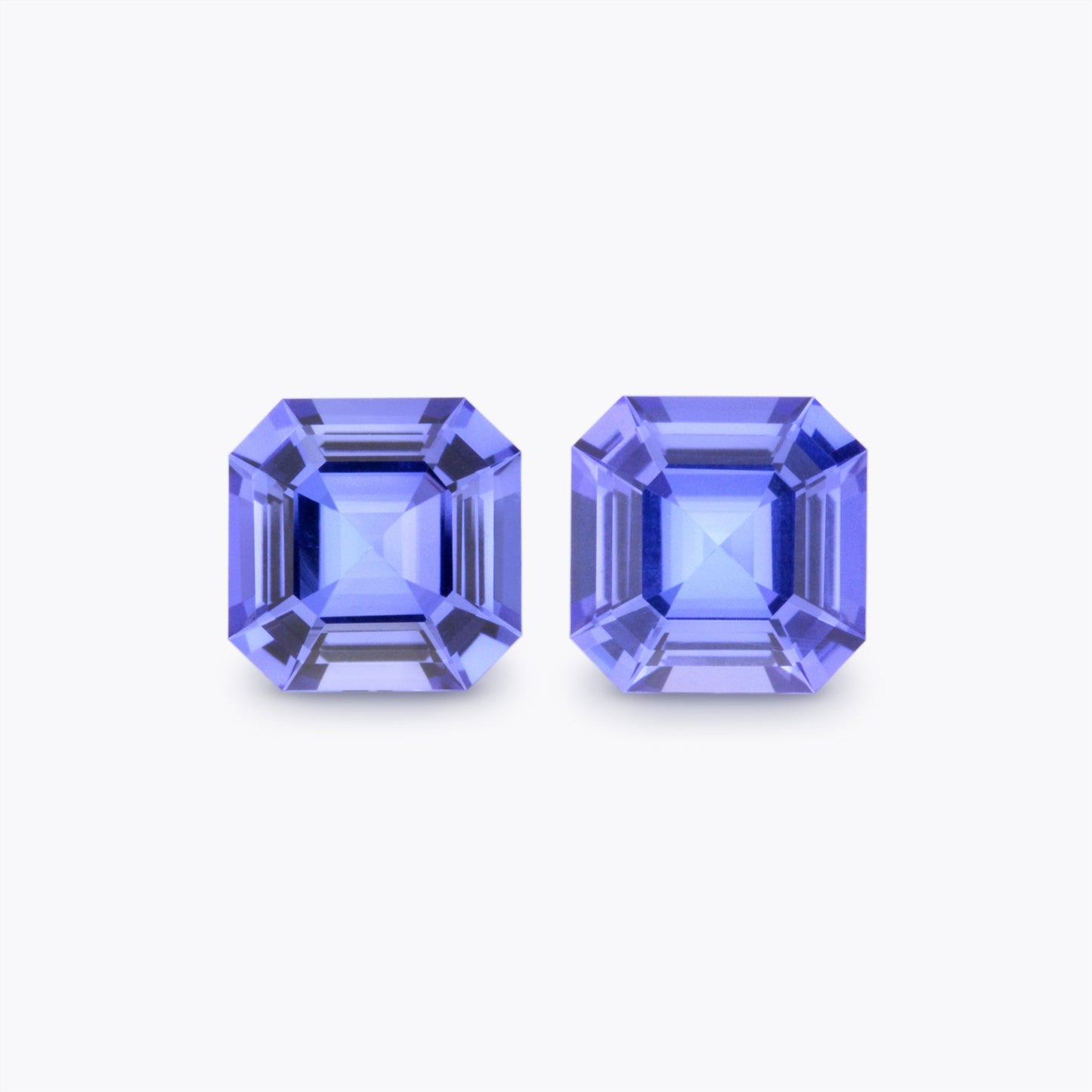 Traceability & Provenance
We purchased this gemstone from a gem dealer, with whom we have developed a business relationship for years. The dealer functions as a middleman between the mining cooperative or a local broker and us. As far as we know, the gem has traveled from the mine to a larger nearby city where our contact purchased it before bringing it to show our buyers. Based on our information and source, we are confident in the country of origin but are unable to validate the exact mining location.
Merelani Hills, Arusha Region
In 1967, Manuel De Souza was exploring the Merelani Hills, located about 70 km southeast of the town of Arusha when he discovered blue-violet crystals in the ground. Samples were brought to Dodoma, the Tanzanian capital, where a geologist identified the mysterious new stones as an unknown variety of zoisite. In 1968, the new gemstone was named Tanzanite. To this day, Tanzania remains the only known source of gem-quality Tanzanite.

The deposit is rather small, measuring around 7 by 2 km, but extends very deep underground. Geological surveys have shown tanzanite-bearing layers reach down to 2000 meters below the surface.

In these operations, mine shafts, roughly 2-4 meters in width, are dug either vertically or at an angle to a depth past 200 meters where the gem bearing pockets are found. Teams of 6-8 men work 8-hour shifts in the mining area to remove the overburden. In the tunnel, miners hammer away at the host rock, which they fill in buckets that are mechanically removed from the mine by a hoist system. As tunnels go further into the earth, the shaft walls are supported to prevent collapse. A ventilation system is used to pump fresh air to the bottom of the shaft for the mineworkers.

In addition to the well-known blue and purple, Tanzanite can be found in other colors such as green, yellow, orange, and pink. The majority of the tanzanites possess a brown color cast, which can be removed by heat treatment at 600°C and leave the desirable purplish-blue color. The treatment is stable and permanent and is considered standard practice for tanzanite.