Regular price
Sale price
$1.00 USD
Unit price
per
Matching Donation!
Sold out
Estimated Price: $9,000-10,000
This unique 9.08 ct aquamarine echoes the lively feel of water bubbling over rocks -- bright and refreshing. From the 2012 find in Manakana, Madagascar. Full of life and completely untreated. 26 x 9 x 5mm
Share
VAT & Sales Tax

The winning bidder is responsible for any applicable VAT or sales tax.
View full details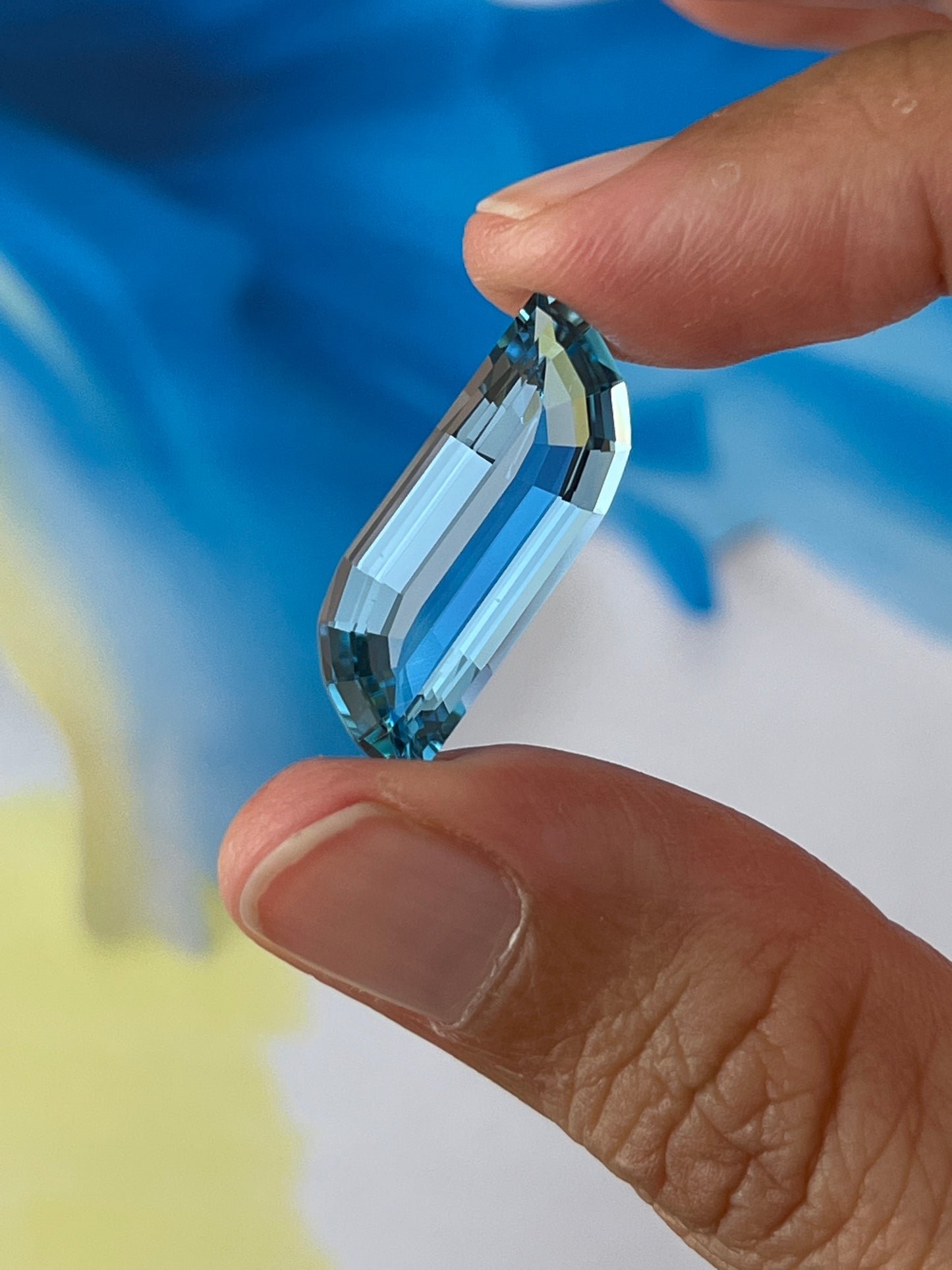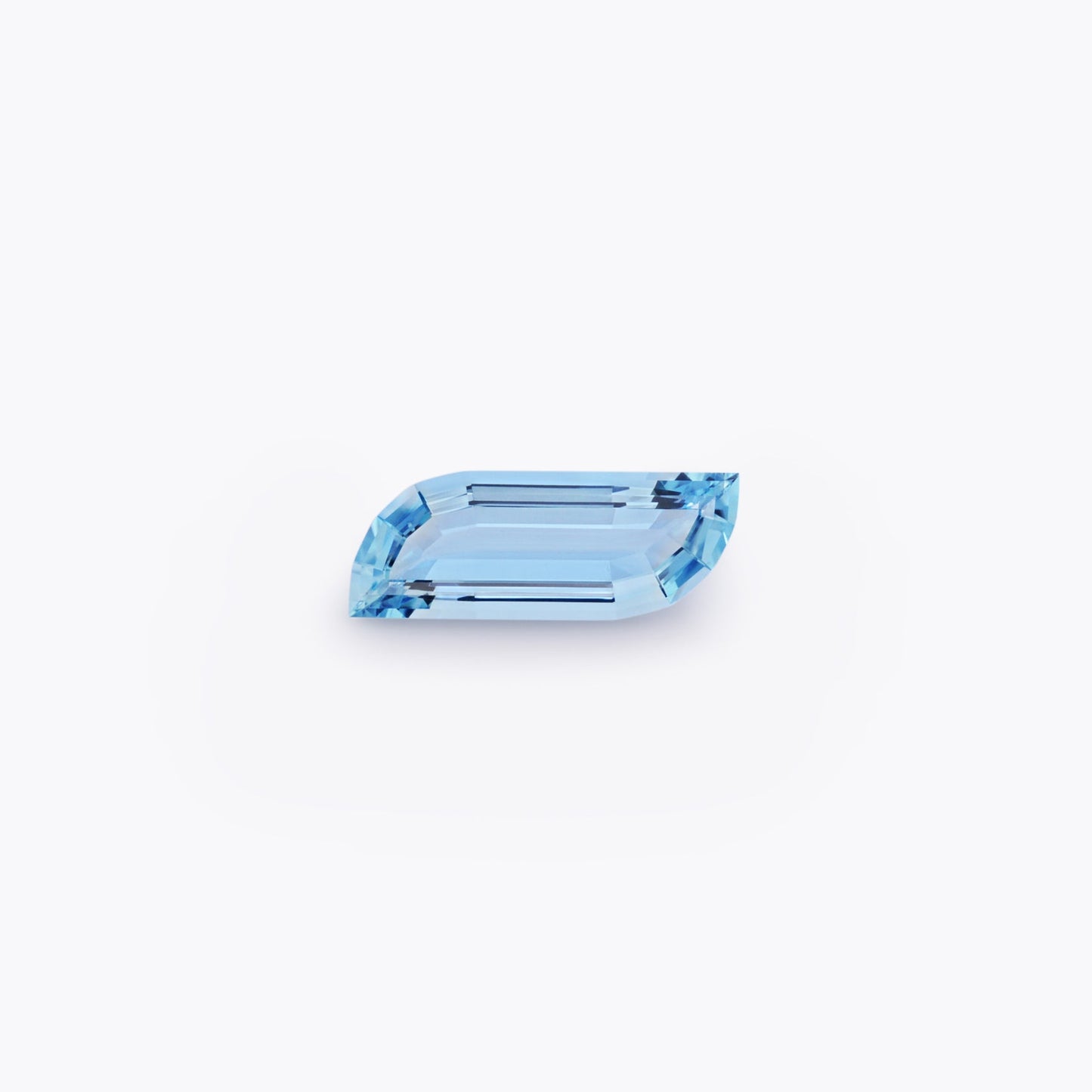 Traceability & Provenance
We purchased this gemstone from a gem dealer, with whom we have developed a business relationship for years. The dealer functions as a middleman between the mining cooperative or a local broker and us. As far as we know, the gem has traveled from the mine to a larger nearby city where our contact purchased it before bringing it to show our buyers. Based on our information and source, we are confident in the country of origin but are unable to validate the exact mining location.
Manakana Area, Betsiboka Region
In the 50s, toward the end of the French colonial rule, the CEA (Commissariat à l'Énergie Atomique) undertook a massive field exploration and mapping of the pegmatites in Madagascar, looking primarily for beryllium and uranium ores. Many pegmatites were found around the Betsiboka river, close to the small town of Manakana.

In 2012, a couple of aquamarine crystals weighting several kilograms were unearthed from one of these pegmatites. The crystals naturally possessed an exceptional vivid medium-dark blue color, without the gray mask which often plagues the deep-toned aquamarines.

The rough was difficult to work with, as the crystals were quite fractured. Nevertheless, they yielded thousands of carats of high-end, perfectly clean aquamarines.