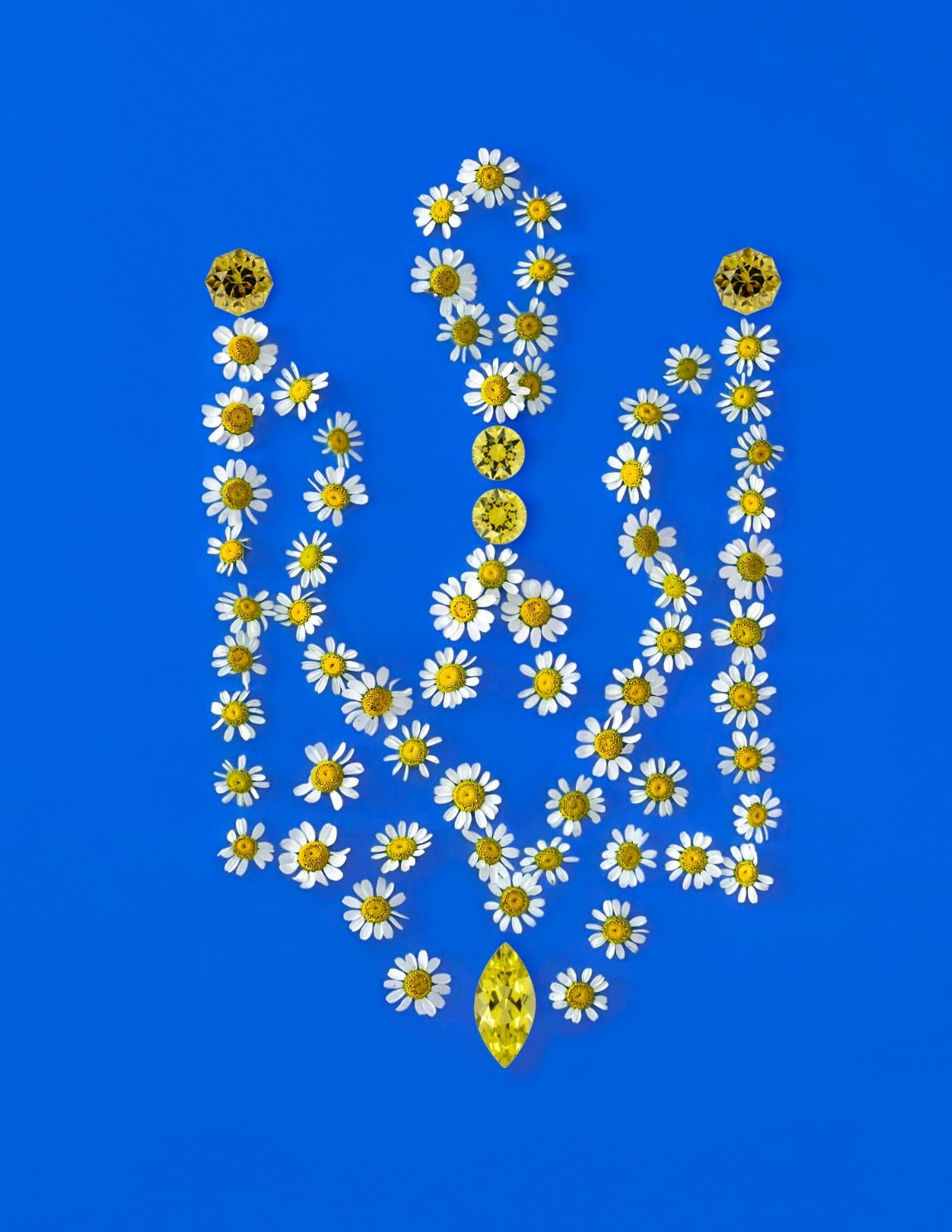 Gems for Ukraine
To help with the needs in Ukraine, we're holding an auction - 100% of the money raised will go to help those in the greatest need.
See the pieces
Nomad's began in Ukraine.
We got our start by cutting topaz and heliodor beryl from the Volodarsk-Volynskii mine in Ukraine. Our founders are from Ukraine and many family and friends still live there.
Over time, this horrible war fades from the headlines; people in the free world become fatigued and grow accustomed to it just as the destruction and need for help continue to grow.

Many big cities, small towns, and villages in the East and South of Ukraine now lack running water, electricity, and basic sanitation to the point of risking outbreaks of cholera and other diseases. Many widows, orphans, injured, and uprooted people need support with basic food, water, medications, clothing, and shelter.
To help in a small way those displaced by the conflict, 100% of the money raised during this auction will be donated to United24.
Questions
Is everyone able to bid?

Yes, these auctions are open to all.

We usually only sell to jewelers, but because this is a charity auction we're making an exception so everyone can get involved.
Where will the proceeds go?

100% of the money will go to UNITED24, a trustworthy charity fund that helps the people of Ukraine.

UNITED24 was launched by the President of Ukraine Volodymyr Zelenskyy as the main venue for collecting charitable donations in support of Ukraine.
Does the price include VAT or sales tax?

Unfortunately not. VAT or sales tax may apply depending on location.
How else can I get involved?

There are other ways you can help Ukraine's people - participate in a peaceful protest, speak to your representatives and request more support for Ukraine, or donate money.

Here are several links to trustworthy organizations in need of funds to continue supporting and caring for the people of Ukraine.