Great news — This stone has been sponsored by Jeff Bilgore! He'll make a matching donation up to $5k on the winning bid for this stone. This is a great way to double your donation!
Regular price
$1.20 USD
Sale price
$1.00 USD
Unit price
per
Matching Donation!
Sold out
Estimated Price: $7,500-9,000
This mandarin garnet shines at any angle with nearly 3.5 cts of concentrated sweet orange sparkle. Very bright and lively while being completely natural and untreated.

We're often asked about heart shapes - but we rarely have them. Here's a gorgeous example in a very accessible size. 8.7 x 9.8 x 5.6 mm.

Share
VAT & Sales Tax

The winning bidder is responsible for any applicable VAT or sales tax.
View full details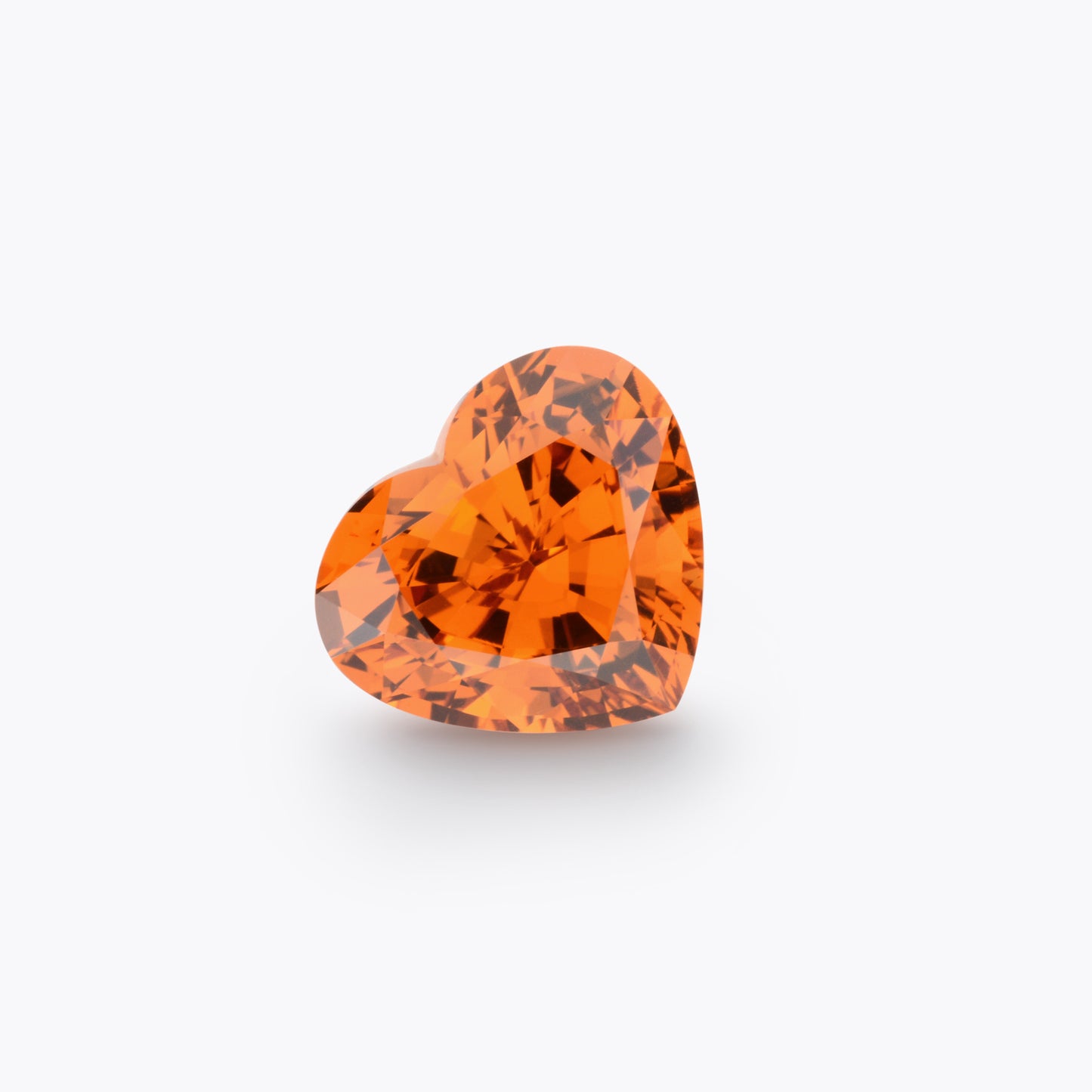 Traceability & Provenance
We purchased this gemstone from a gem dealer. Based on the information provided by our supplier, we determine the country of origin as listed. We do not have enough information to fully confirm the exact journey the gem has taken from the mining location to us.
Nigeria
In early 1999, local villagers found unusual bright orange pebbles in the farmland close to the town of Iseyin, in the Southwestern Nigerian state of Oyo.

The unknown stones were taken to Ibadan, the capital of Oyo, where several gem merchants and brokers specializing in tourmalines from the Oyo pegmatites are based. As no one had heard of spessartite garnet in the region, they could not identify the stones and they did not know if they had any value. Eventually, some brokers took the stones with them to Idar-Oberstein in Germany, where the rough was correctly identified as the rare and valuable orange spessartite garnet in April 1999. News quickly travelled back to Iseyin, starting an intense mining effort. By the early 2000s, Nigeria had become the main source of gem-quality spessartite garnets.

Iseyin is an alluvial deposit and mining is done with hand tools at a shallow depth of about 1 meter in sandy ground. The gem-bearing gravel is collected, washed, and the garnets picked out. The majority of the rough has the tumbled alluvial appearance. Colors range from a yellowish-orange, reddish-orange, brownish-orange to pure mandarin orange.

Large quantities of rough were extracted during the first few years, but that amount soon dwindled. Nowadays mining activity is very reduced with only a few miners reworking the old grounds.

The majority of the Iseyin material is cabochon quality although a fair number of clean pieces have also been found. Among these are a few exceptional pieces of unprecedented size, color and clarity.