Regular price
Sale price
$1.00 USD
Unit price
per
Matching Donation!
Sold out
Estimated Price: $6,500-7,500
Intense & vibrant, this rubellite tourmaline is nearly 4 carats of concentrated magenta. An ideal size and shape for a stunning ring (11.6 x 8.6 x 6.1 mm). Completely natural and untreated, this stone will definitely not disappoint. One of my favorites!
Share
VAT & Sales Tax

The winning bidder is responsible for any applicable VAT or sales tax.
View full details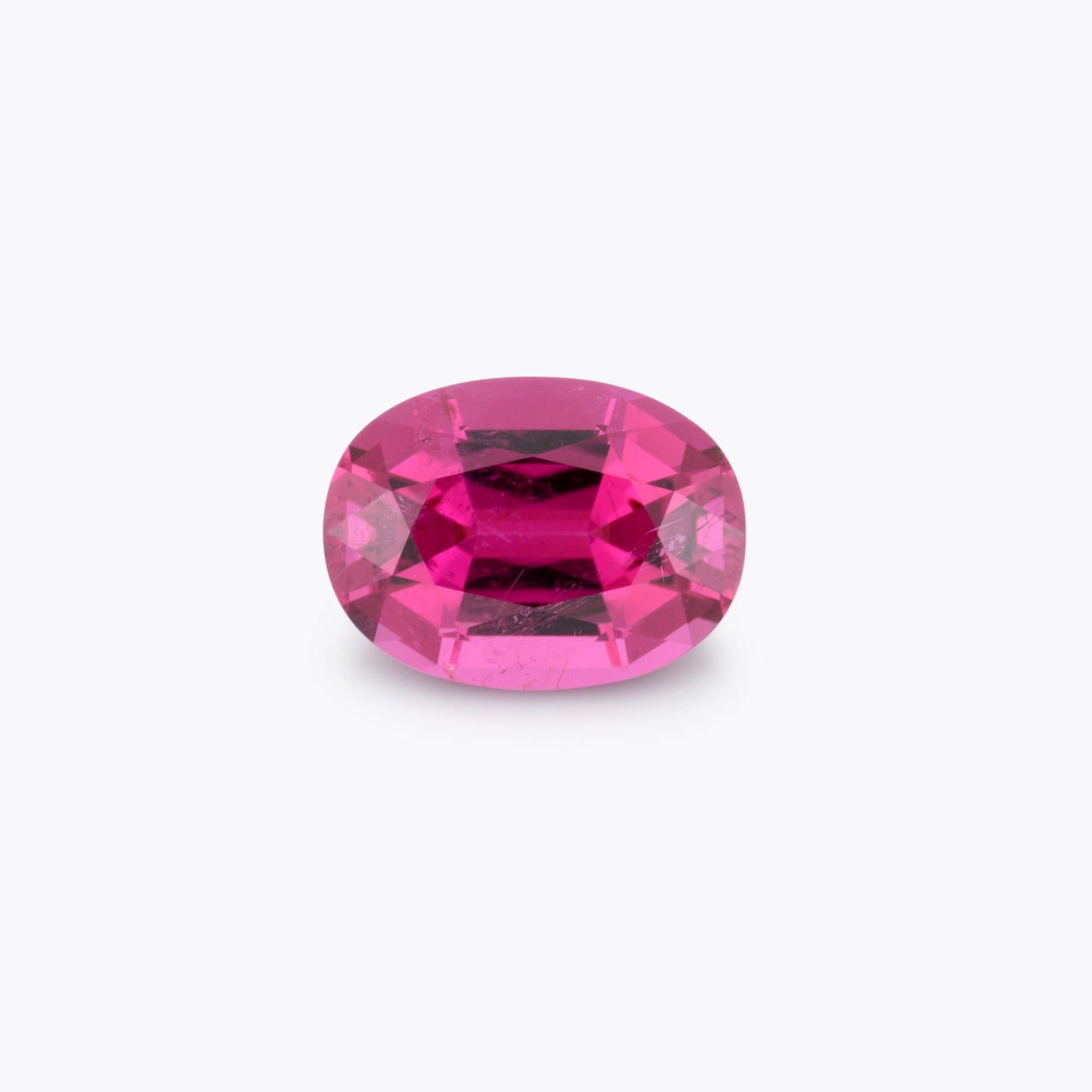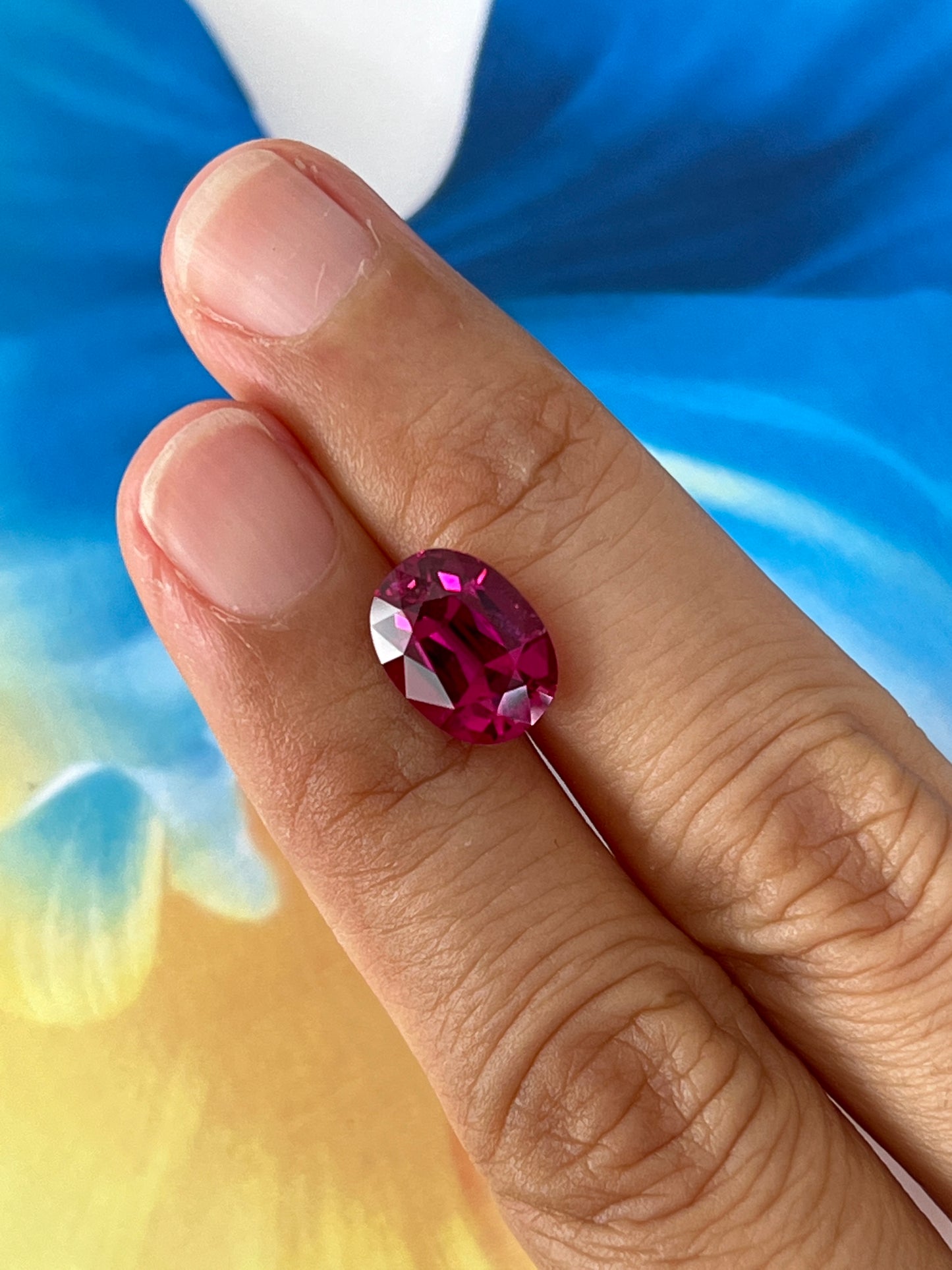 Traceability & Provenance
We purchased this gemstone from a gem dealer. Based on the information provided by our supplier, we determine the country of origin as listed. We do not have enough information to fully confirm the exact journey the gem has taken from the mining location to us.
Mozambique
Mozambique has been a premier producer of tourmalines, including rubellite, for the past few decades. The best rubellites from Mozambique are among the finest ever mined and out of 4 known locations, 2 mines, in particular, stand out for the quantity and quality of the rubellites found there.

Muiâne (EMDAL) mine, Zambezia province
Mined since the 1930s, Muiâne is a large granite pegmatite outcrop, over a kilometer long, 400 meters wide and 100 meters high. Nowadays, mining is actively done in hard rock. This deposit is famous for producing exceptional deep pink to wine red rubellites.

Mavuco mine, Nampula province
In 2001, local farmers discovered an alluvial tourmaline deposit close to the village of Mavuco. Alluvial tourmaline pebbles are found in a gravel layer, buried about 1-8 meters deep and stretching for approximately 10km between the villages of Maraca and Mavuco. Initially, about 7,000 people were engaged in artisanal mining but by 2018, activity on-site had dwindled considerably.

While Mavuco is renown for its neon blue and green Paraiba type tourmalines, the location produces a wide array of colored tourmalines, including rubellites.

Other known occurrences:
Rubellite tourmaline is also found in the pegmatites of the Manica province, nearby the city of Chimoio. The rubellites found there have a strong purple hue and are typically fairly included.

Another pegmatite nearby the village of Nhampassa, close to the border with Zimbabwe, has also produced bright pinkish-red rubellites.