Regular price
Sale price
$1.00 USD
Unit price
per
Matching Donation!
Sold out
Estimated Price: $7,000-8,000
Another piece from our Ukrainian heliodor collection -- these pieces were specifically cut to keep and highlight the natural crystal faces. A heart of crystalline gold, weighing in at 37.69 cts. Ideal for a collector. A beautiful piece from the Volodarsk Volynskii mine in Ukraine that rarely produces anymore. 32 x 19.5 x 11.9 mm. Untreated. 

Share
VAT & Sales Tax

The winning bidder is responsible for any applicable VAT or sales tax.
View full details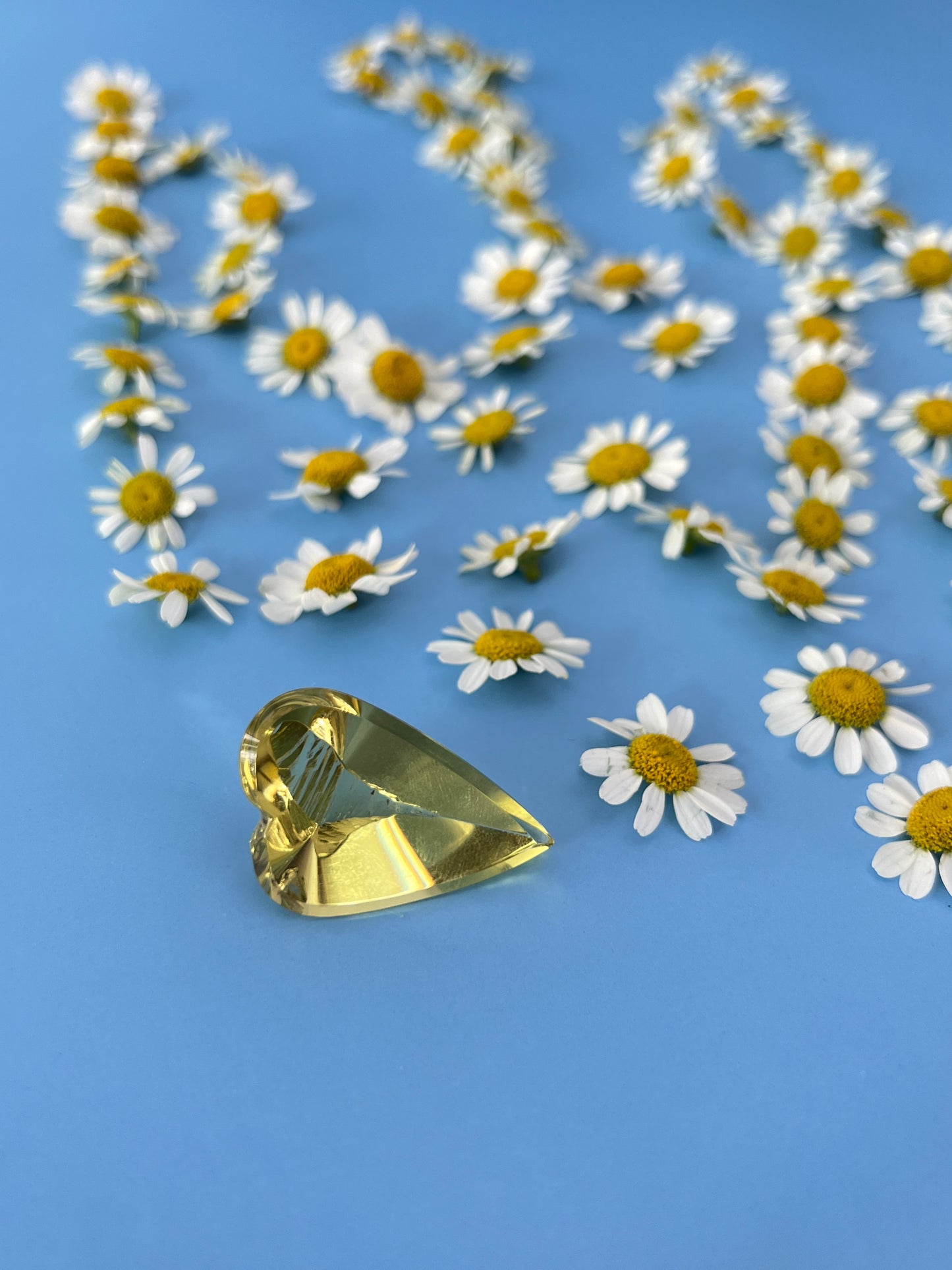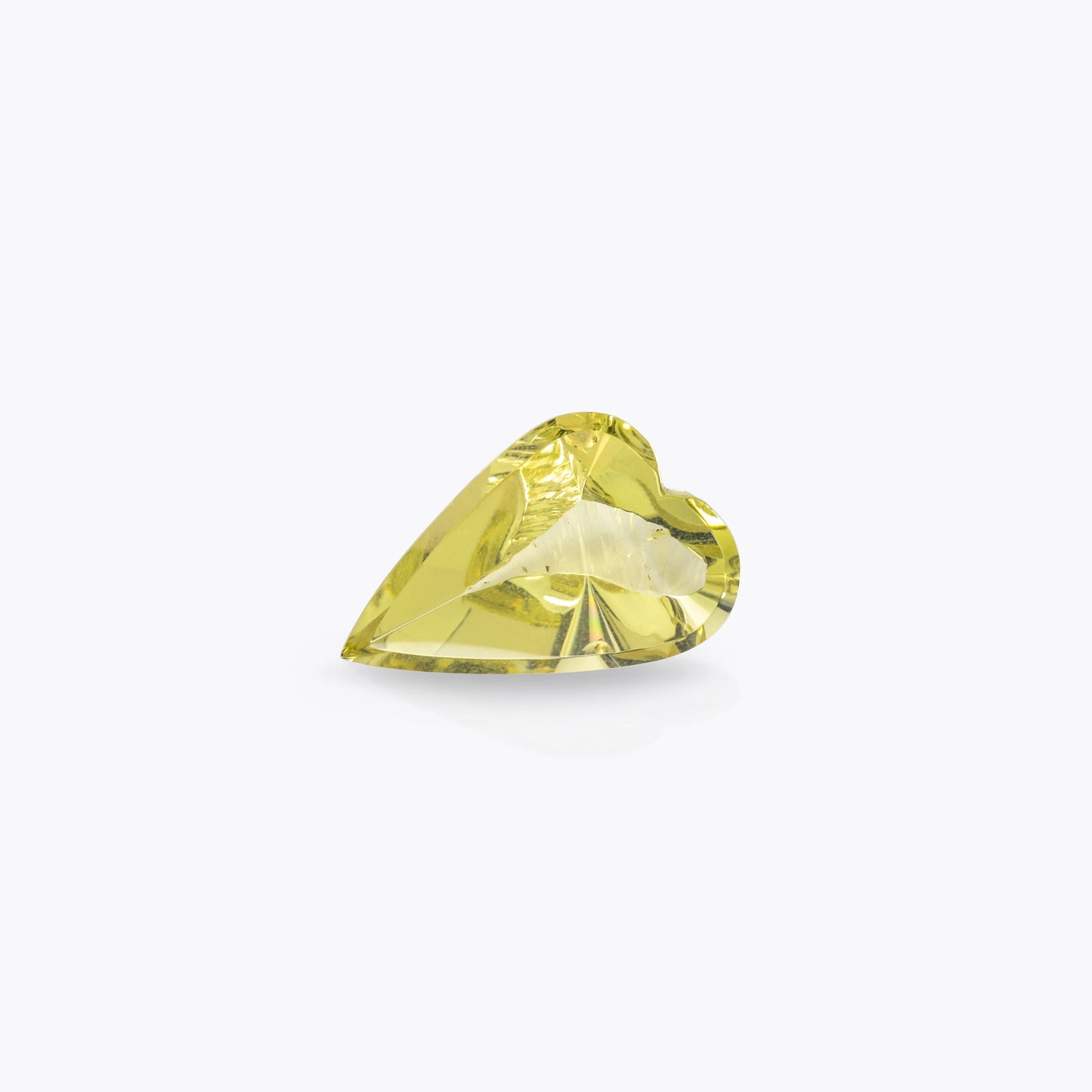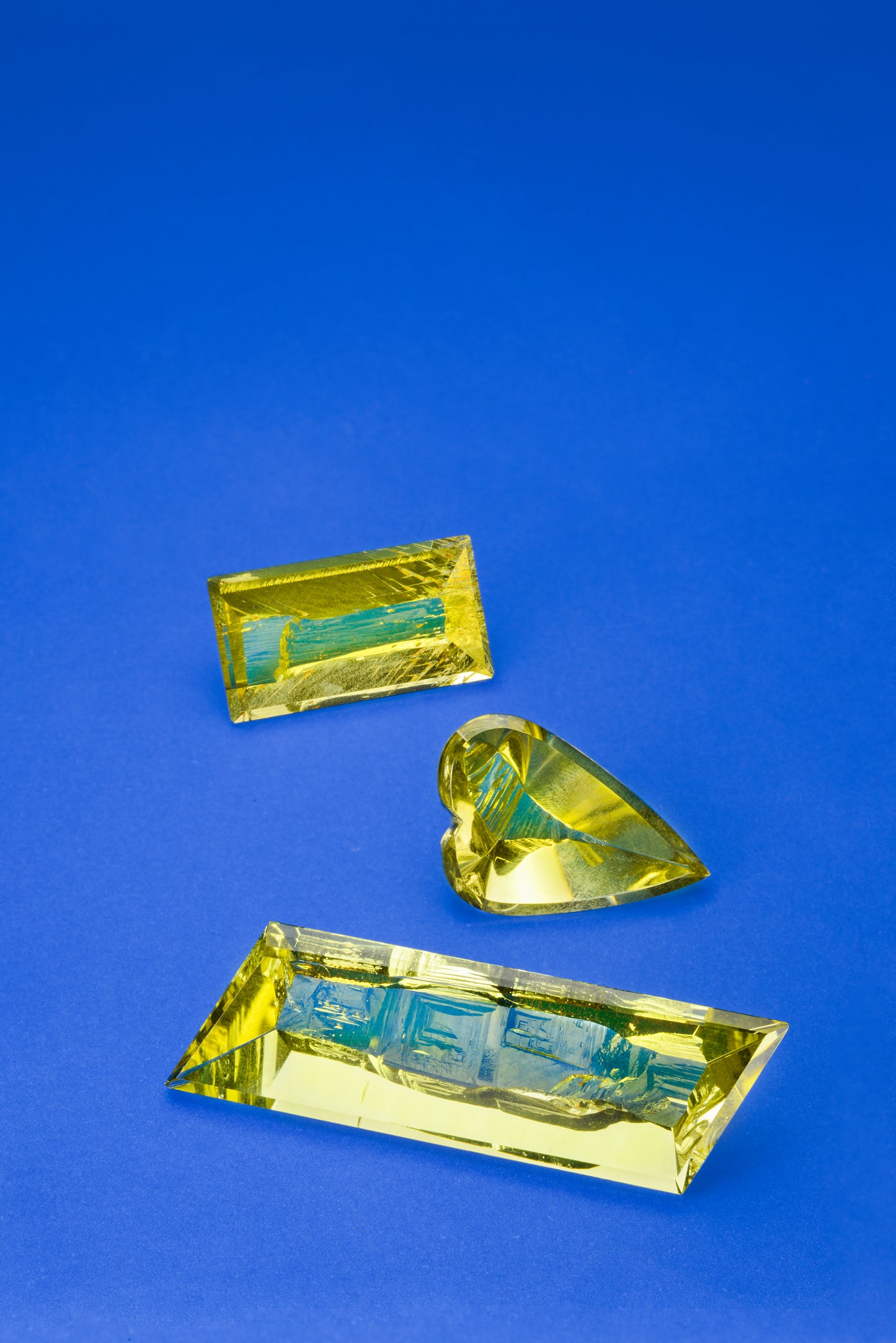 Traceability & Provenance
We purchased this gemstone from a contact with direct access to the mine location and with whom we have maintained a long and trusted business relationship. Our supplier has clearly reported on the exact mining locations and production practices applied. On several occasions we have visited the mining operations ourselves and have witnessed the extraction process. We therefore have very good visibility of the gem's life cycle and can testify fairly confidently to the provenance of this gemstone.
Volodarsk Volynskii, Zhytomyr State
Located 150 kilometers west of Kyiv, the Ukrainian capital, the Volyn pegmatites have been the source of some of the finest heliodor beryls ever found.

Volyn was first mentioned in 1867 by an amateur geologist named Gotfried Ossovskiy. His report and mineralogical potential of the region, however, did not receive much attention until more detailed geological studies were conducted in the early 1930s.

The Volodarsk-Volynski area contains hundreds of pegmatites, spread over a 22-kilometer long and 1.5-kilometer wide belt. While most contain quartz, a few have pockets of impressive gem-quality heliodor.

By the early 1950s, large demand from the Soviet army for piezoelectric quartz led to large-scale mining operations starting at Volodarsk-Volynski. After mining the surface reaching pegmatites, the work moved underground to depths up to 150 meters. Dozens of pegmatites bodies were mined during the 1950s to 1980s, solely focusing on quartz. Most of the heliodor crystals found during this period were discarded in the tailings with a few being sent to mineralogical museums. The mine closed in the early 1990s, because of economic turmoil from the collapse of the Soviet Union and competition from cheap, mass-produced synthetic quartz.

Recent attempts to revitalize it proved to be complicated and expensive, due to the need to constantly pump water out of the tunnels. Despite the difficulties, several pockets of topazes and heliodors have been retrieved. The current overall production from the Volodarsk area is just a trickle, making the Ukrainian heliodors quite a rare sight on the market.